EVENTS
Fanny Gagliardini & Jean-Bernard Butin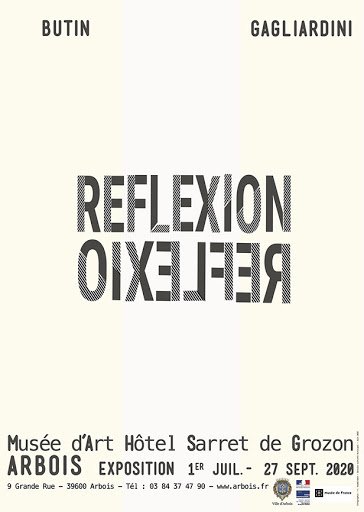 ---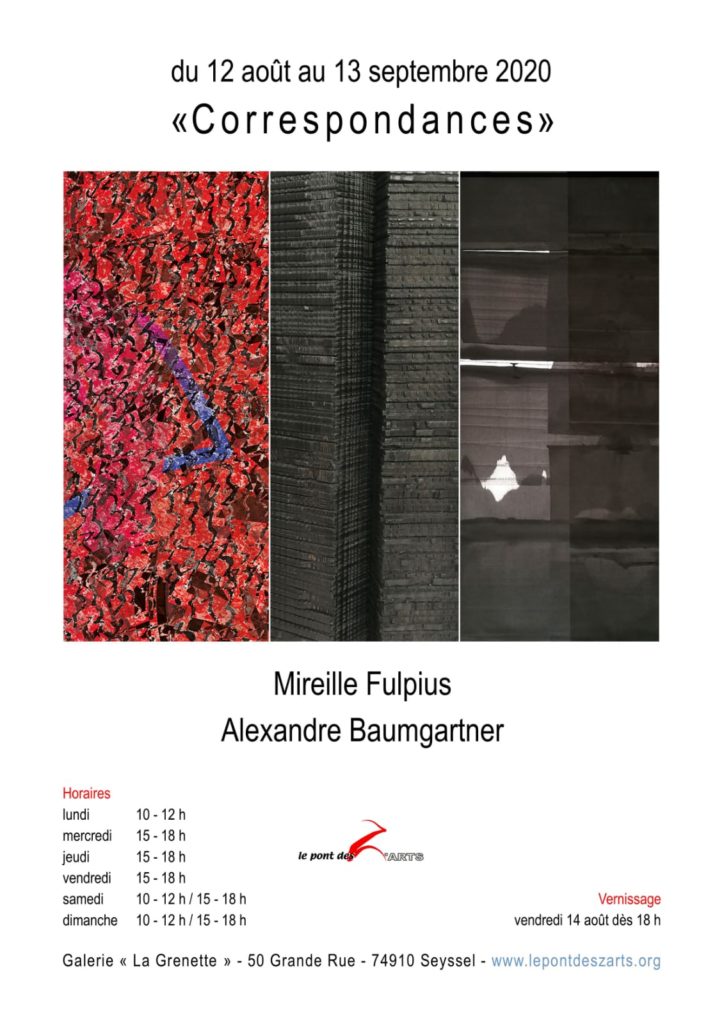 ---
Galerie du Tilleul, Champtauroz
Du 19 octobre 2019 au 10 novembre 2019
Christine Gaillard, peintures
Michel Mouthon, sculptures
Vernissage le samedi 19 octobre, dès 17h
Galerie du Tilleul, ruelle du Château 1, CH-1537 Champtauroz
Ven: 16h-19h / Sam-Di: 14h-18h
---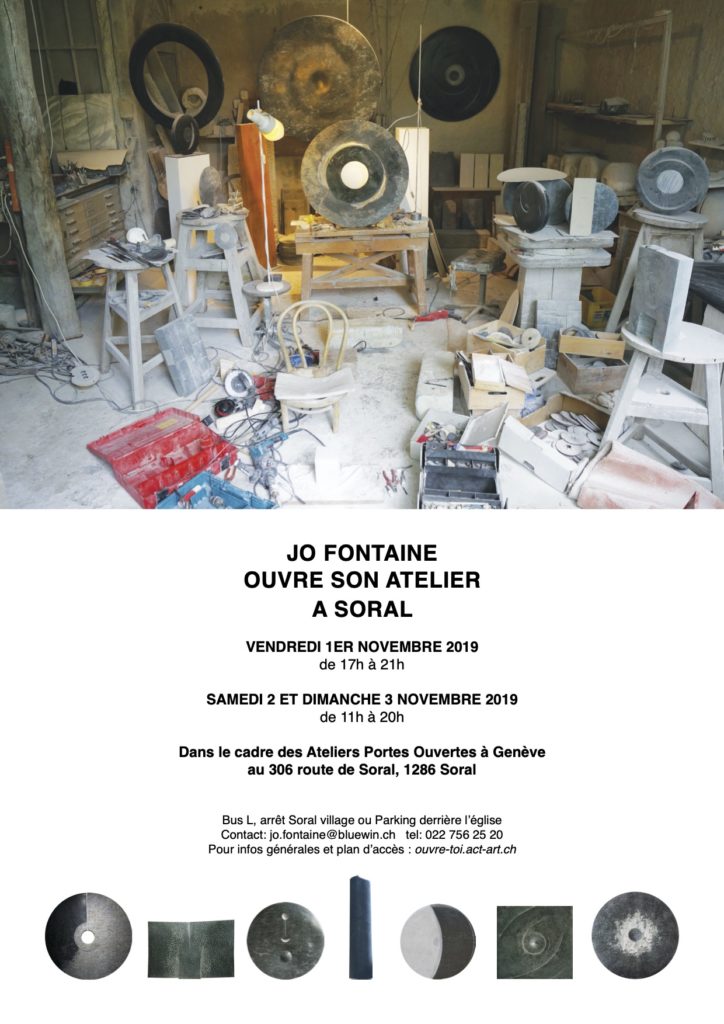 ---
Fanny Gagliardini's artworks will be exhibited in the Orangerie of the Château de Voltaire, from Thursday 26th of September to Saturday 28th of September.
Don't hesitate to contact us if you want to visit the exhibition before or after official hours on Friday 27th and Monday 30th of September.
---
Chantal Carrel's sculptures will be exhibited in Troinex, from September 13th to September 29th.
If you need any information about Chantal Carrel's artworks, don't hesitate to contact us : info@artbongard.com.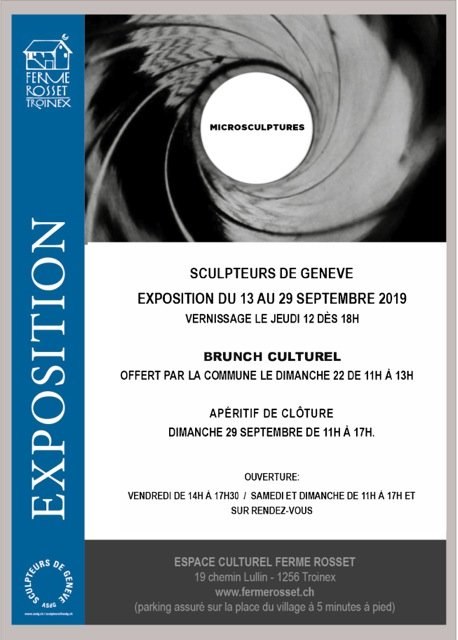 ---